Update (November 6th 2019)
As planned, the image subdomain has been completely disabled and will now show an error message. Please update your usage accordingly. I do not have any information at this time about whether it will return.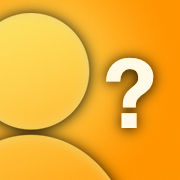 The current iteration of ActorAgeCheck.com has received a minor update to assist with performance and responsiveness. It also fixes a few issues with images, along with adding some usability enhancements.

This update:
Improves clarity when visiting a new movie or actor page from the cast list on a movie page or the credits list on an actor page. The new page will now highlight and scroll to the relevant movie or individual, which should greatly improve the usability of the site.
Improvements to the caching system, which now allows credits and cast lists to be cached.
Made changes to allow text input on the search field while a page is still loading. Prior to this release, the search bar would not accept input until every image and script has finished loading.
Reverted image serving to the previous image backend. Due to changes with the image subdomain backend, I've delegated image serving back to the https://actoragecheck.com/image/xxx.png URI. As of writing, the image subdomain will remain unavailable for the foreseeable future.
Slightly increased the recently searched cool down period
This change has been reverted as of November 10th 2019
As always, if you have any feedback or suggestions on what I can do to improve ActorAgeCheck.com, please reach out to the team using the contact form on the site. All feedback is welcome and will be taken into consideration (particularly during the development of the overhauled site)