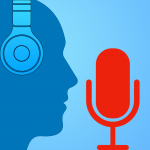 Speech Jammer 4.1 has been reviewed and approved by Apple and is now available on the iOS App Store.
This update to Speech Jammer focuses on stability and usability improvements rather than introducing new features. It includes some fixes to recording sharing, some improvements to the initial starting delay, improvements to AirPods compatibility, and updates core SDK's that the app relies on.
This update:
Fixes an issue that could cause the upload to fail (but appear to succeed) when sharing a recording. Recordings of any size should now share properly once again!
Reduced the default/initial delay time to help have a larger impact and crank up the fun 100% (that number was arbitrarily made up, but I'll bet it is somewhat accurate)
Improvements to AirPods compatibility and improves compatibility with other Bluetooth headphones. More enhancements coming soon!
Updated core SDK's to improve reliability, stability, and performance
This update was set as a phased release and will release to users in phases over 1 week. You can force the update by opening the App Store and manually updating Speech Jammer.