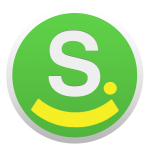 Start Usage Meter 2.5.2 has been reviewed and approved by Apple and is now available on the Mac App Store.
This update focuses on UI improvements throughout the app. Specifically, this update includes:
UI Improvements to the daily usage window (cleaned up the layout)
Updates to the daily usage window which now highlights the current day in a light green colour to make it easier to get a quick glance of todays usage
Various improvements to performance and reliability
Improvements to clarity of informational text throughout the app
UI Improvements on the detailed usage window, particularly when the app is on top of a bright window in the background
macOS Compatibility Report
To provide a quick update on my commitment to supporting as many macOS versions as possible, Start Usage Meter 2.5.2 supports versions of OS X dating back to OS X 10.7 Lion up to macOS 10.14 Mojave.