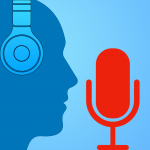 Speech Jammer 4.1.2 has been reviewed and approved by Apple and is now available on the iOS App Store.
This is a very minor update that focuses on reliability improvements and UI improvements. I have exciting things planned in the new year and can't wait to share the overhauled app with you all. For now, Speech Jammer has been updated to support the newest iPhone and creates uniformity of the UI.
This update:
Adds support for the iPhone XS Max
Updated the UI on the shared recordings pages to now share the same overall look and feel of the new UX introduced in Speech Jammer 4.0
Updates frameworks
Addresses minor issues
This update was not phased and is available to all users immediately. Users with automatic updates should see the update happen within the next 24 hours.
Side note
Speech Jammer 4.1.1 was released on December 13th 2018. It included minor changes to frameworks and other UI enhancements. To the end user, these changes were minimal and unimportant and therefore does not have an announcement on the blog.